Welcome to My Updated Website
Hello! Welcome to my first major website update in 10 years. I am very excited to share my new look and updated information with you. It has been far too long since a fresh look!
The changes and new protocol within the site will let you discover if we are a good match for sessioning. The updated protocol reflects my experience and skill over my 25+ years as a Professional Dominatrix. It will help you assess if we are a good match for playing, plus inform you of what I desire and enjoy. My main kink is control but you can learn about my specialties here.
Desire to learn more about me overall – what motivates my Dominance, the type of submissive I enjoy, then read my About page.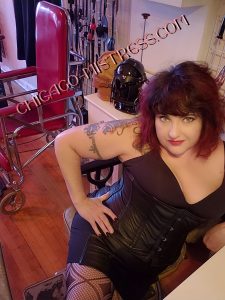 Some of the wonderful additions besides updated images of your Mistress are:
NEW session intake form – updated for those serious in serving. I have fine-tuned my protocol to better suit Myself and you in determining our chemistry. I seek those who sincerely desire to play and engage in our mutual kinks. One does not need to be submissive to see me but you do need to be respectful of my role. I will not switch or submit – not in my nature. We can enjoy a relaxed fetish focused time together but do not disrespect me.
BLOG  WITH POSTS on topics ranging from my touring and travel dates to my thoughts on kinks. For over 20 years I have been educating on kin, fetishism and BDsm. My writings include class lectures, blog posts and copy-writing for sex toy sites such as The Stockroom.
Not sure if you know but your Mistress is a published author with articles on sites such as Fearless Press and Kinkly
Plus I wrote a book on one of my favorite means of control, Chastity.  The Toybag Guide to Chastity can be found on BooksaMillion.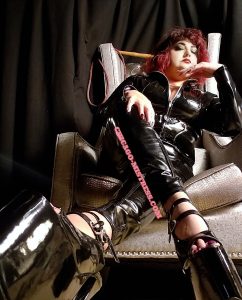 My educational videos can be found via Kink Academy. For the good stuff though you will need to visit my Clips store. While I am not a video clip Mistress, I do enjoy filming with friends and doing instructional clips.
I know there are some of you out there who just desire the devotional material for you to worship so for you, there is my photo gallery.
Not enough pictures for you? Well then you must tribute for more via Niteflirt or Sextpanther.
I do hope you enjoy the new website while learning more about Me. Read the reviews, Peruse the Blogs and Oogle the pictures – then when ready fill out my contact form to visit the real thing!