Medical Fetishism
Mistress Simone offers Medical Fetish Sessions in Chicago and Saint Louis
For me, as your Medical Mistress, I love the invasiveness of the procedures of medical scenes. Administering these procedures to you exposes all of your fears to me and my will. Your body is under my control – not only from the outside – but more importantly- the inside, where you are the most vulnerable. Controlling your most personal functions, from breathing to the ultimate release goes well beyond the non-invasive exchange of power when medical procedures are imposed.
By engaging in our medical scenes, I will divest you, through acutely delicate invasions of your body parts and cavities, your ability to activate functions that you typically have taken for granted all your life. You no longer have the freedom of thought…you realize that you have to empty your bladder or move your bowels. No, I control them! Release only comes when I grant it. I have assumed regulation of all that you have, and in the truest sense, through achieved regimentation of the organism – you are my submissive. Coming to this realization goes much deeper than merely realizing that you are tied and unable to move your arms or legs. Watching your face and reactions, as I take over, feeds my dominance.
Nothing in the realm of mere restraint or corporal measures can achieve this. Relinquishing this control is the ultimate submission. Losing utter control over your innermost parts to a superior, all while being exposed and vulnerable on their table. Placed in a humiliating position to be probed and prodded.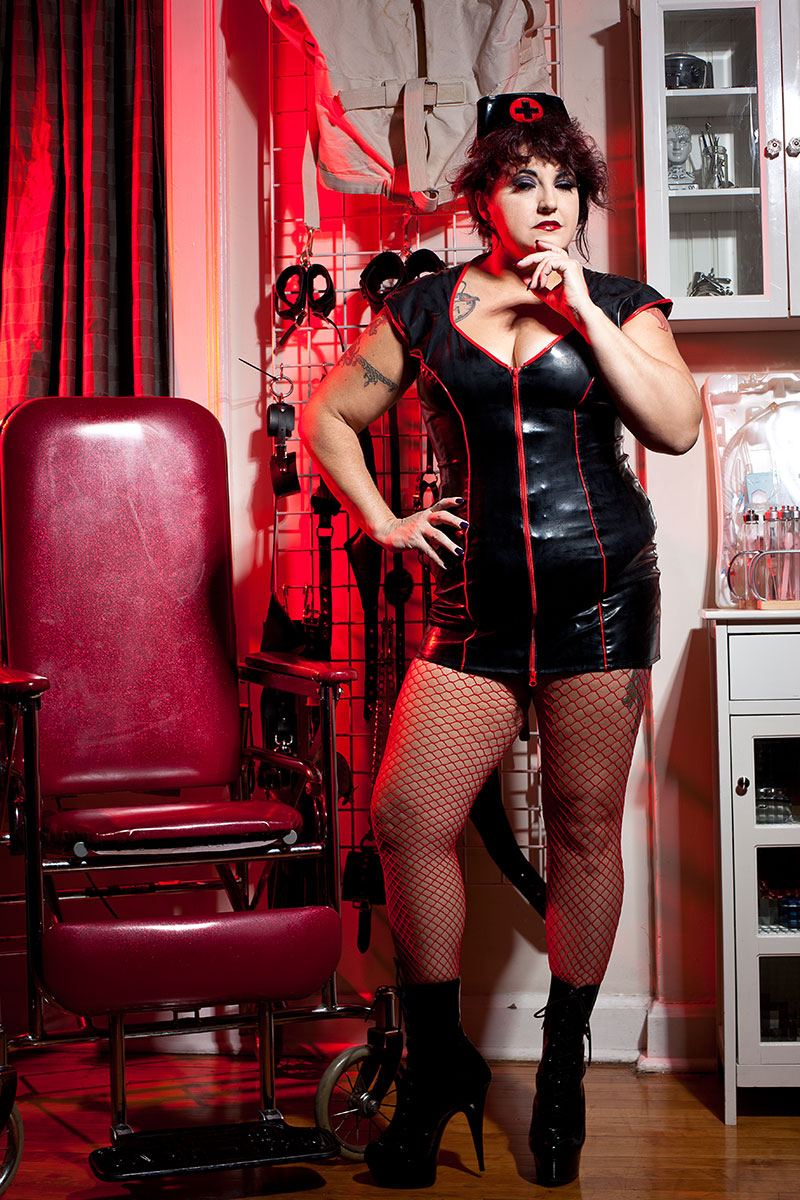 Losing utter control over your innermost parts to a superior, all while being exposed and vulnerable on their table.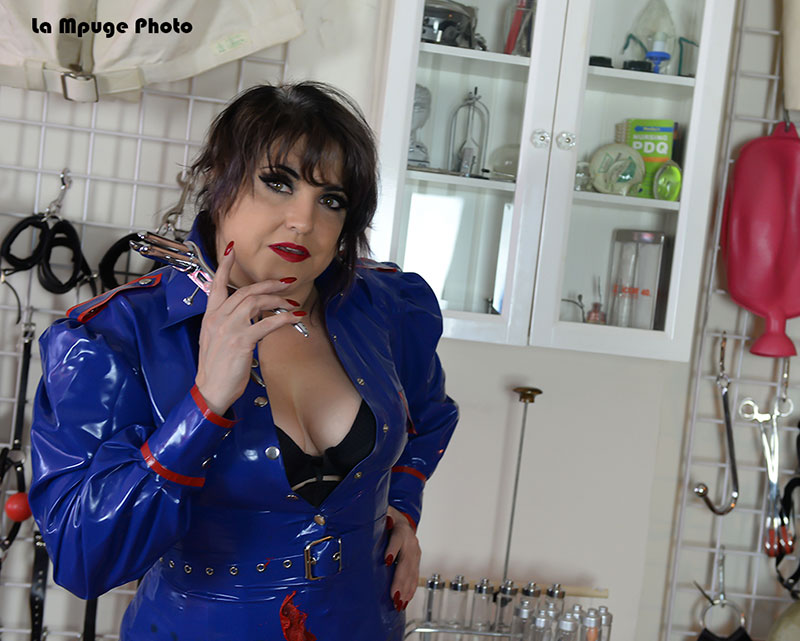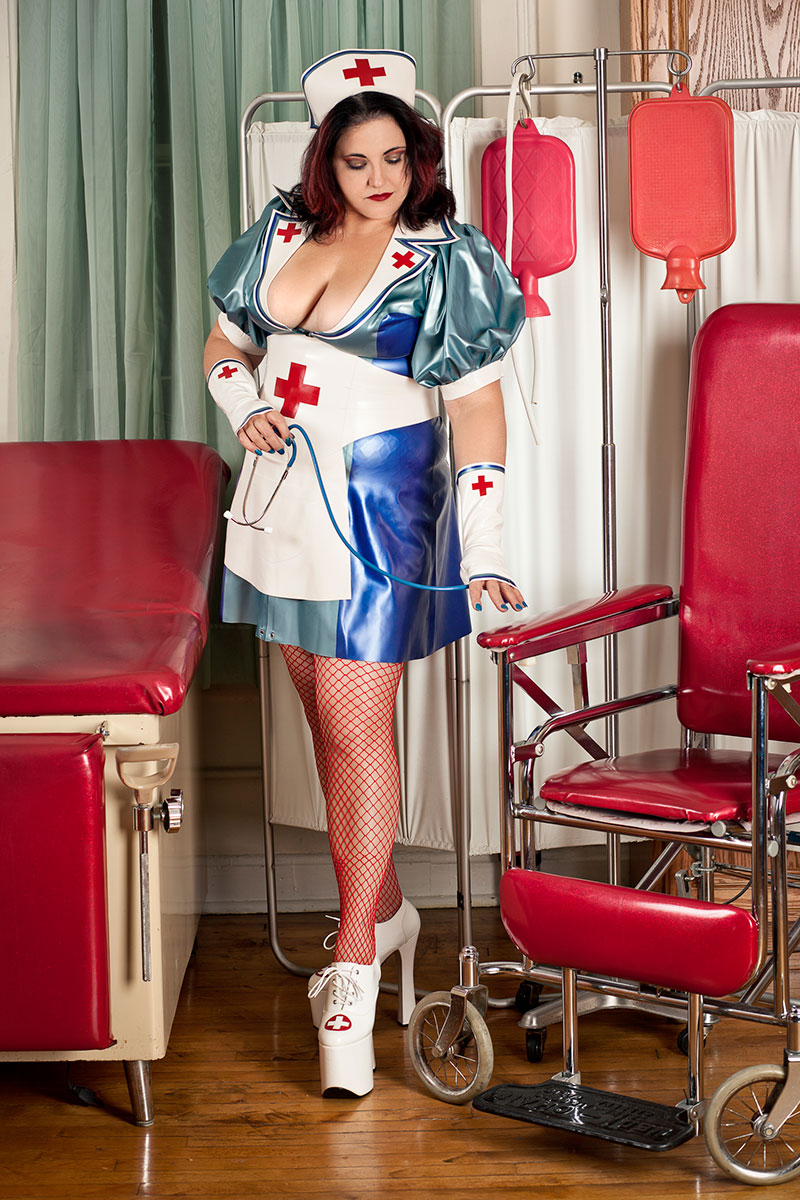 At one point in time, some of the activities included in medical play were considered standard social practice.
For many fetishists, engaging in these activities, their past can be a part of the fantasy.
I love being your naughty nurse or stern Aunt administering your exam or taking your temperature.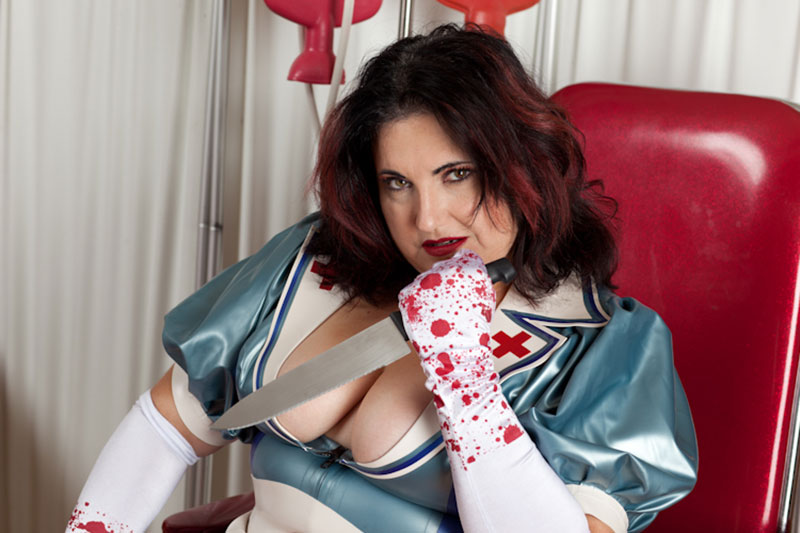 Medical fetish covers a wide array of activities. However, the majority of them are invasive.
Some of the activities under this label:
Enemas and Anal Toys
Catheters and Urethral Sounds
Speculums
Institutional Strength restraints, including straight jackets
Dental instruments, especially Whitehead mouth gags
Electro stimulators including TENS units and violet wands
Plaster casting, medical tape, gauze bandages, compression and other body cast devices
Medical uniforms, from nurses to lab technicians
Blood ritual including needles, sutures and scalpels
Cuttings, scarification
My medical fetish encompasses all of these activities!
I love encasing you in a straightjacket, placing a rebreather hood on you then slowly inserting the sound or the colonic nozzle. Layering fetish onto fetish to overload your senses
Exotic enema mixtures are my passion. Finding out what reaction each will create in you peeks my control and exploration fetish. One of my main kinks is your reactions. No reaction – no excitement for me.
The precision it takes, to put a dilating sound in my sub or creating an intricate needle design, stimulates my dominant desire for control. You will stay still while I delve into your most intimate regions, and explore all your orifices.
Dental gags – Colonics – Saline Inflations – Estim, now you are speaking my fetish language…
Creating complex medical scenes where you are my patient, are my kink. I love placing you in predicaments where you may lose control…if you do not remain still. Holding a colonic while I probe your other holes.
Schedule your examination now! My clinic awaits you!