The Chicago Domination Studio
Dominatrix: one who facilitates in making fantasy a reality, going beyond the expected norm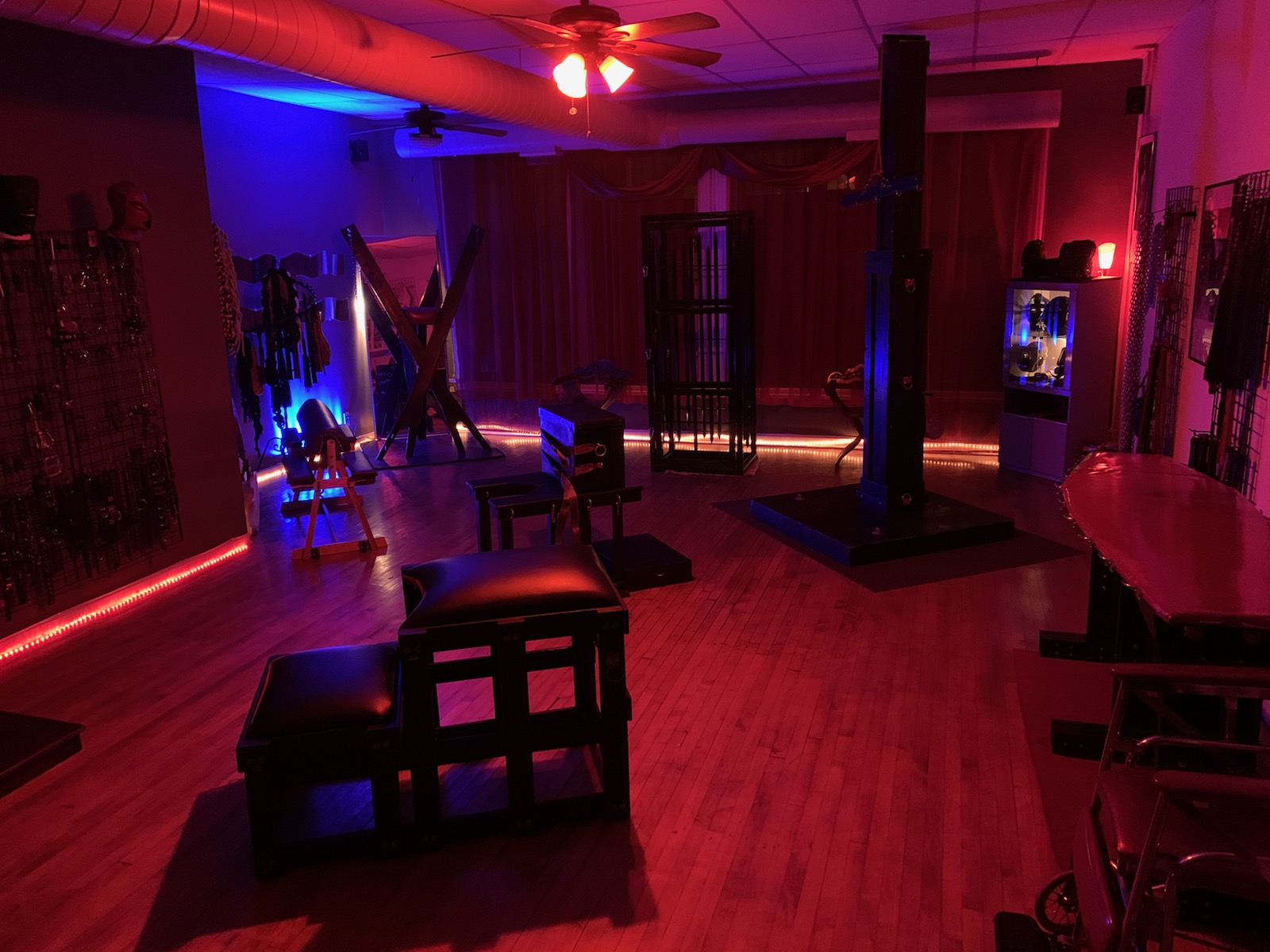 Chicago: The Windy City, Sears Tower, Grant Park, The Cubs (Yes, I'm from the Northside).
A native of this city, I started my career as a Chicago Dominatrix in 1993. Schooled in the classical style of Domination, I began with a house (The Pillory) where I apprenticed for 2 years learning my skills. In 1995, I went independent with my very first solo Dungeon. Haven't looked back since. As an independent businesswoman, I pride myself on providing those who come to see me with a first-rate experience. My Chicago dungeon reflects the pride I take in providing a safe, clean engulfing encounter for you.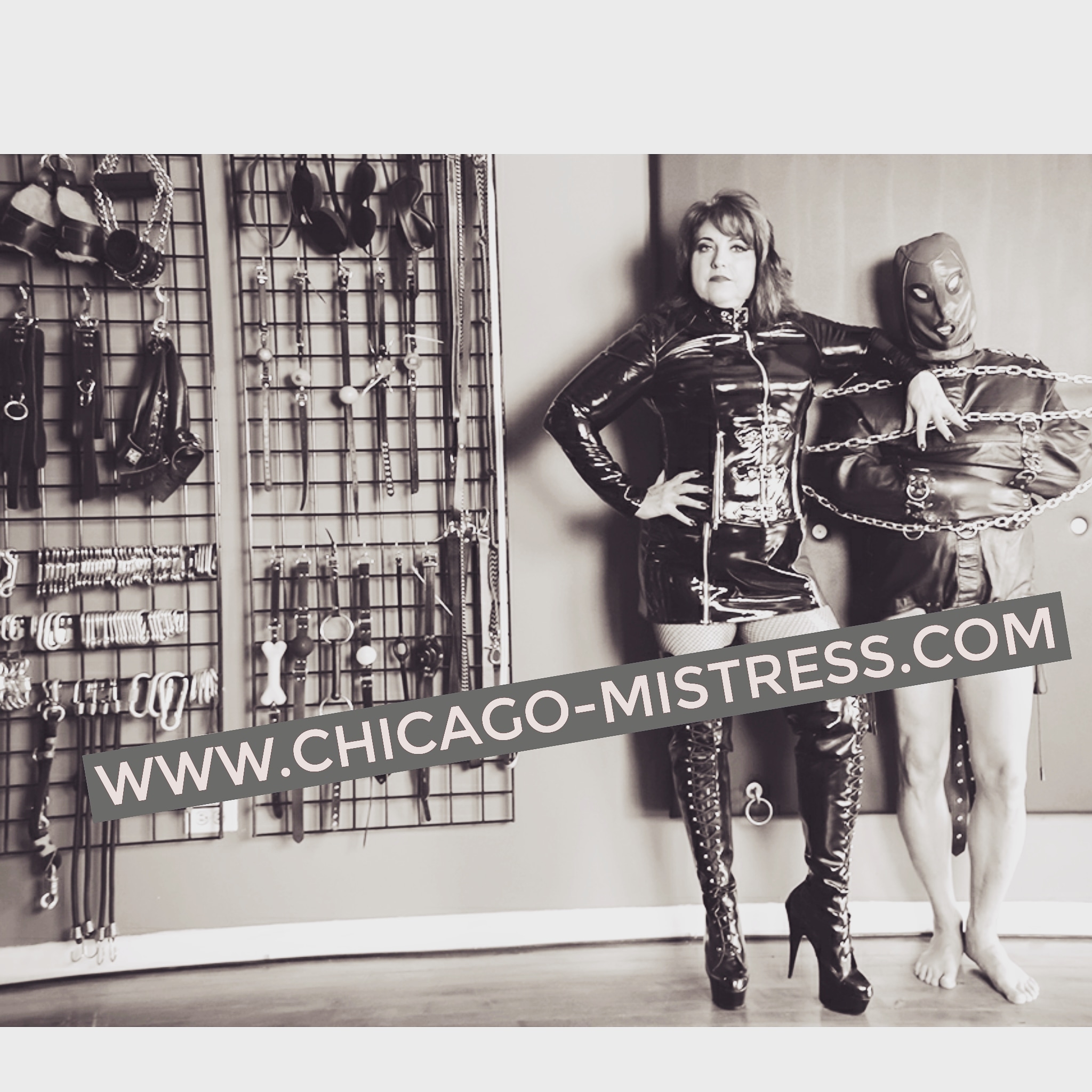 My career interests changed as I matured, fine-tuning my skills into the areas I truly love. You can learn more on my favorite activities here. Still a believer in the classic Domination style, I adhere to the protocol of respect, communication and honesty with those who see me. While there does not have to be a Mistress/slave factor to every encounter, the hierarchy of our encounter will be my control over you. Even if we are enjoying a light-hearted, fun play session, my way is the rule.
The Studio I have built near the downtown Loop is over 1800 square feet of fetish playground. It is capable of fulfilling almost any kink scenario one can imagine. 24/7 enslavement – definitely. Afternoon Spanking – yes. Not your typical dungeon, it is clean, airy and bright. A wide variety of equipment enables me to keep our encounters unique and engaging. Even if you have sessioned with me before, the next encounter is always new and creative.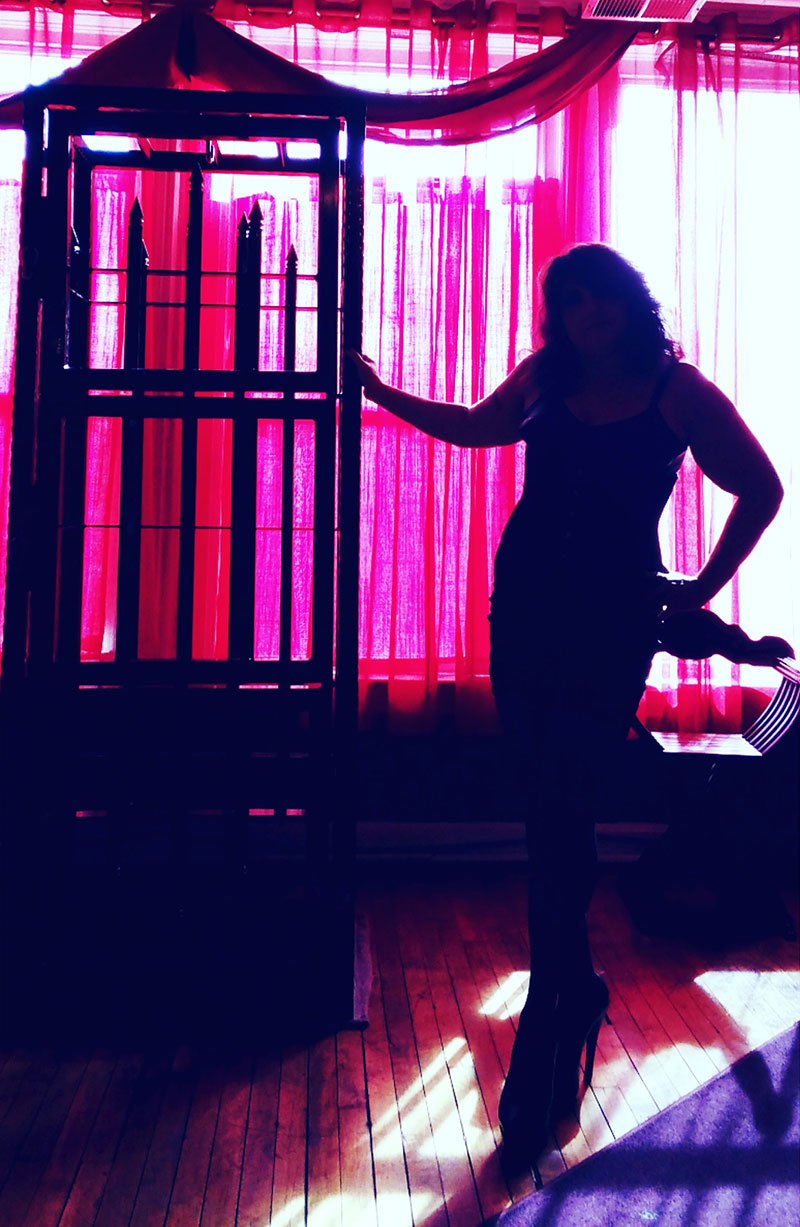 The Chicago Studio features:
Gyn Table
Vintage Medical Wheelchair
9-foot steel cage
St. Andrews cross
Suspension rig rated for load-bearing 300+
Mummification table
Throne/CBTchairs
Overnight cage
Latex & Leather bondage gear
Multiple bondage beds
Shower facilities
Of course, it is equipped with years of gear collecting. Including items such as:
Hoods of all varieties
Estim equipment (ErosTek, PES, Rimba)
Venus 2000
Straightjackets
Restraints
Inflatable Latex body bag
Latex Vac bed
Chastity cages plus a wide assortment of CBT devices
Implements for Sadism (Floggers, paddles, crops)
Plus more…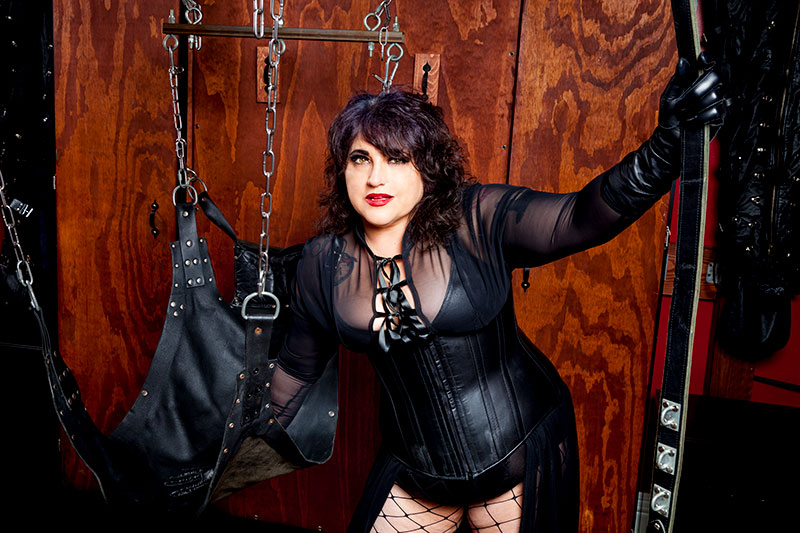 I tend to be a clean freak so both my studios use medical-grade cleaners, have air purifiers, latex gloves, puppy pads and more for your protection and mine.
It is easily accessible by both public transportation, Uber and all major Chicago highways. There is paid parking next to and in front of the space. Be aware you ARE you Chicago, so keep your senses and don't leave valuables in your car.
In this type of encounter, communication is vital. The first step can be the hardest, especially when BDSM is involved. My goal is to engage you in an honest, respectful discussion prior to our meeting. Take the first step on your journey into my Chicago dungeon by filling out my session application. 
I do travel between my Chicago & Saint Louis dungeons every month so the more notice you are able to provide for your requested date, the better. I do not take same day or last-minute sessions UNLESS I am currently in Chicago AND have an opening. Do not be afraid to ask if I will be in town on a certain date. Weekends are extremely difficult for me in Chicago and will require proper planning and coordination between us.
Consultations and Meet the Mistress encounters are available.
Visiting Chitown and desire to indulge your kinks?
Experience Chicago's Legendary Mistress Simone